Do property descriptions and other written web content really make a difference when it comes to vacation rental bookings? Or do snazzy pictures do all the talking?
As suppliers of words at Guest Hook, our answer is obviously that words matter. Let us explain why that's especially true in the vacation rental industry.
Words Build Relationships
Photos do a lot to fuel traveler emotions and call to mind the feeling of a really great vacation. A killer shot of your pool at twilight, outdoor lights shimmering on the blue water, puts your target audience right there at your property.
But words build relationships. Photos don't convey who you are, what you stand for, or why an experience booking with you will be a great one.
And it goes without saying that relationships matter in the vacation rental industry.
There's a reason guests are checking out your vacation rentals instead of yet another hotel. For an increasing number of travellers, that reason is authenticity and connection.
What's more, vacation rentals still sometimes have a trust problem. It's fading as travellers become more comfortable, but guests who are used to big-name hotels may have some hesitancy booking a stranger's personal home.
Your relationship-building words go a long way to proving that you're not a scammer out to make a quick buck at the expense of their vacation.
Copy Sets You Apart in a Crystal Clear Way
Every home has its unique selling points: a hilltop vantage point, a professionally decorated interior, or a central location. Photos, of course, highlight some of these, but words take it a step further by offering details and proof. You can name the designer you worked with on the interior, or call attention to your handcrafted kitchen cabinets. You can talk about your favourite walkable attraction or activity. You can encourage guests to save an evening to take in the spectacular sunset from your elevated vantage point.
The key, of course, is to make sure your description actually does prove something. It's not enough to say, "This is the most well-located rental on the West Coast." Guests will smell the wishy-washy deception from a mile away!
Be specific about how your location shines brighter than anyone else's. Is it that guests can walk two blocks to the hottest tapas place in the city? Or that you're one of just a few oceanfront properties in your beach town?
Great Words Show Care and Attention
How many times have you seen a gorgeously presented listing, followed by a description that's riddled with grammatical errors, or a huge wall of text that no one is going to bother to read?
Realistically, if the rental is the only one that fits the guest's unique vacation needs, the messy copy might not cost the booking.
But if the potential guest faces a choice between two nearly identical properties—one with clear copy that directly addresses their wants and concerns, and another that seems like an afterthought—their choice suddenly gets a lot easier.
If you care enough to spend time and attention crafting a lovely listing, guests will know that you care about your place(s). They'll be assured that they won't step into the rental and find dirty countertops and sloppily made beds.
In short? Words matter. Give your listing description or website landing page a makeover and you'll see what we mean.
Have a question about writing for vacation rentals? Wondering how to set your rental(s) apart from the competition with some really great words? Get in touch with Guest Hook, the first-ever vacation rental copywriting and content agency.
Jessica Vozel, Co-founder, Guest Hook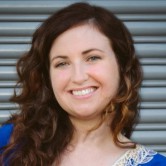 Jessica is a writer and travel marketer who has worked with vacation rental owners and managers on every continent but Antarctica (someday!). She'll help you choose from a full menu of marketing and copywriting strategies, then put her decade of writing experience to work on targeted, image-rich copy that tells your story and hooks the kind of guests you'll love to host.
Comments