Increase bookings with a powerful multi-listing vacation rental website
Have complete control over your website design, content & SEO with our powerful vacation rental website software, that's built for scale with fast searching, filtering, online availability & booking. Get a quote today.
Unrivalled flexibility with WordPress
Why re-invent the wheel? WordPress powers 30% of internet traffic & over 59% of all websites using a CMS. It's incredibly versatile with 50k plugins! If you're already using WordPress or want a new website, use our WordPress integration to build amazing & scalable listing websites with complete control over design, content & SEO.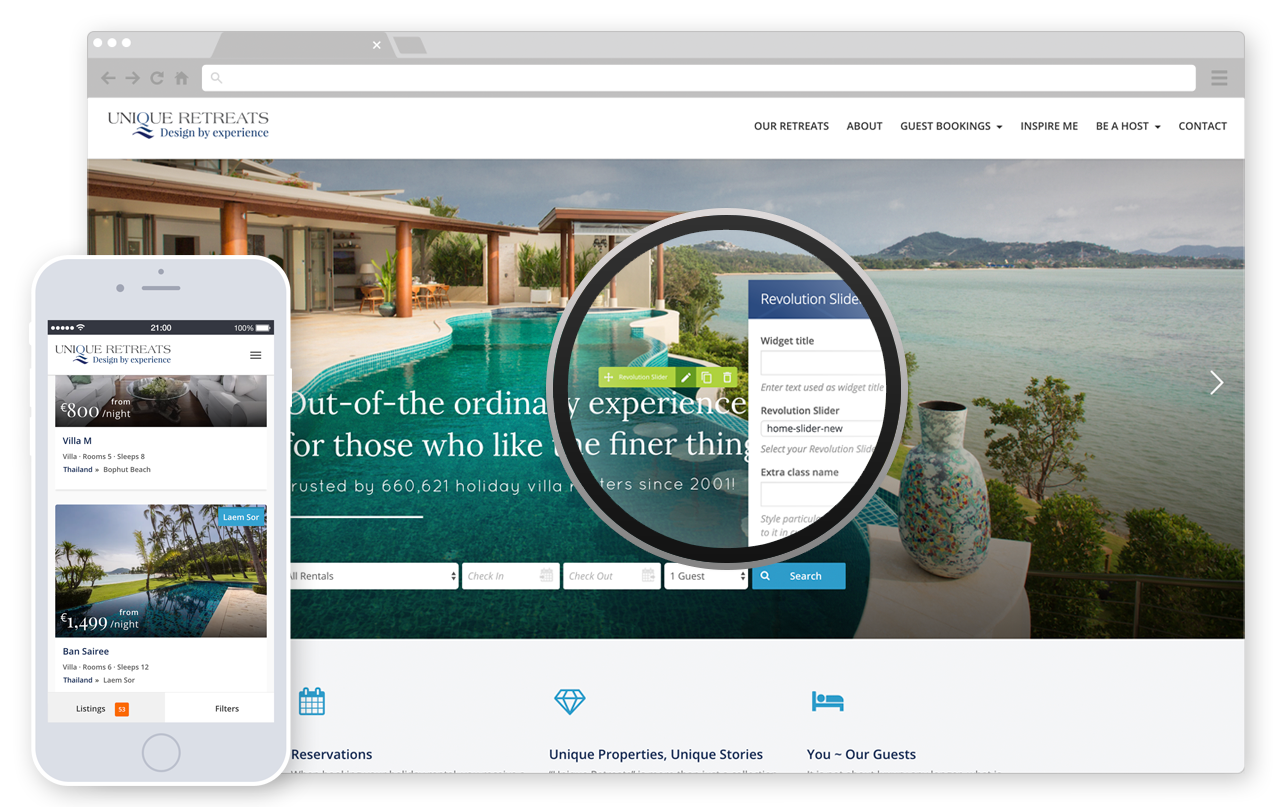 Extend your website with over 54,000 plugins
WordPress comes equipped with over 54,000 plugins, from SEO, analytics, caching, anti-spam, MailChimp, forms and security to events, shopping, Instagram, Facebook and Twitter.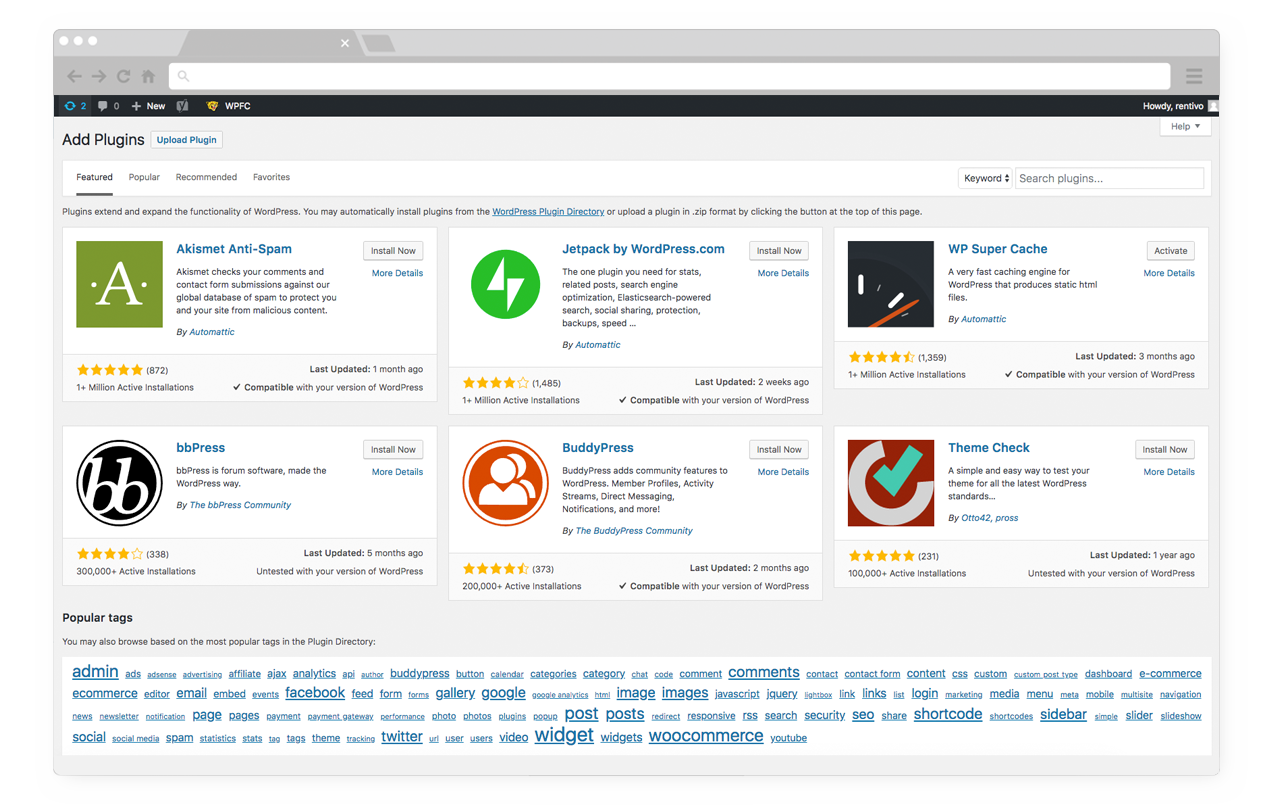 Get a bespoke theme tailored to your brand, with our in-house design team
Our team will build you a custom theme that's mobile-friendly, SEO optimized and designed for your business and brand. Just give us your specifications and we will create your perfect design, style, layout, menus and content pages, which are easily customized through the drag and drop web builder.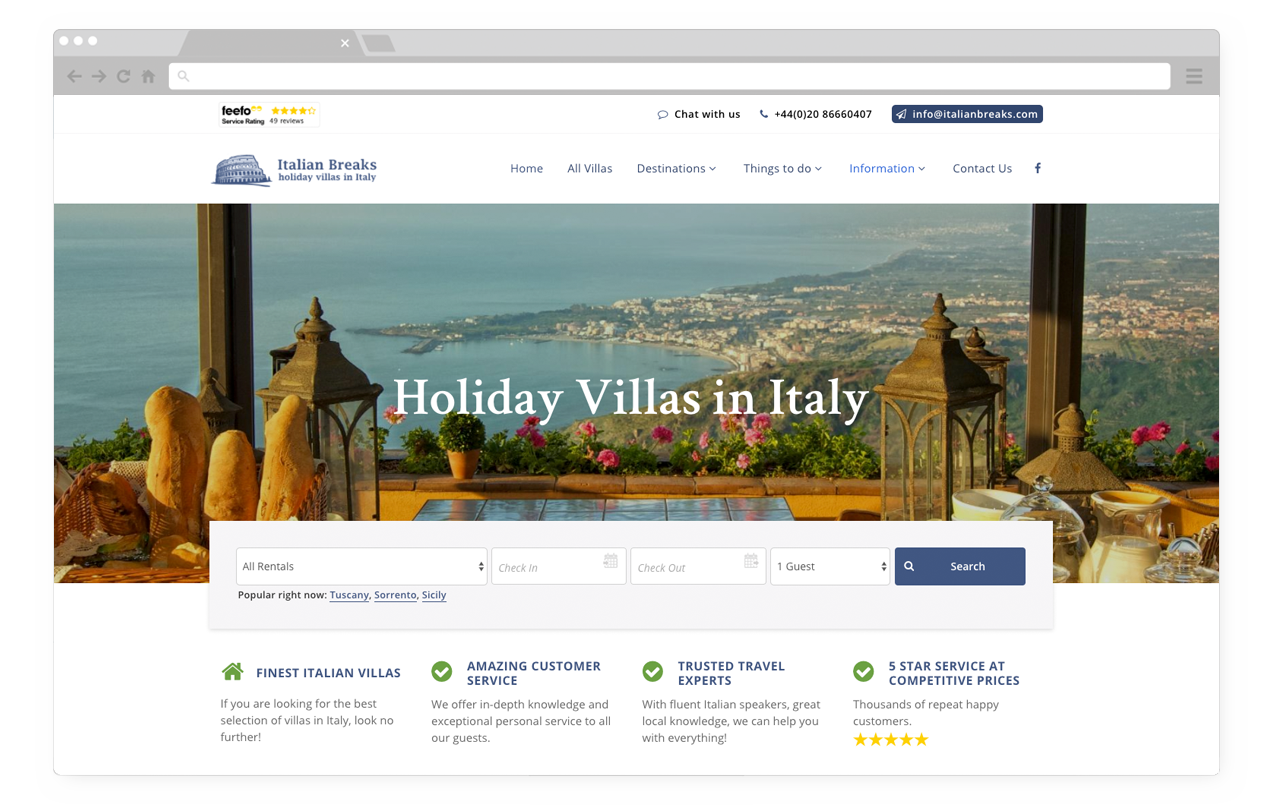 Powerful booking and search engine that's built for scale
Our software enables guests to search tens of thousands of properties by availability, price and custom filters of your choice in milliseconds. Combined with online booking functionality tied to custom payment options, Rentivo's listing platform is built for scale.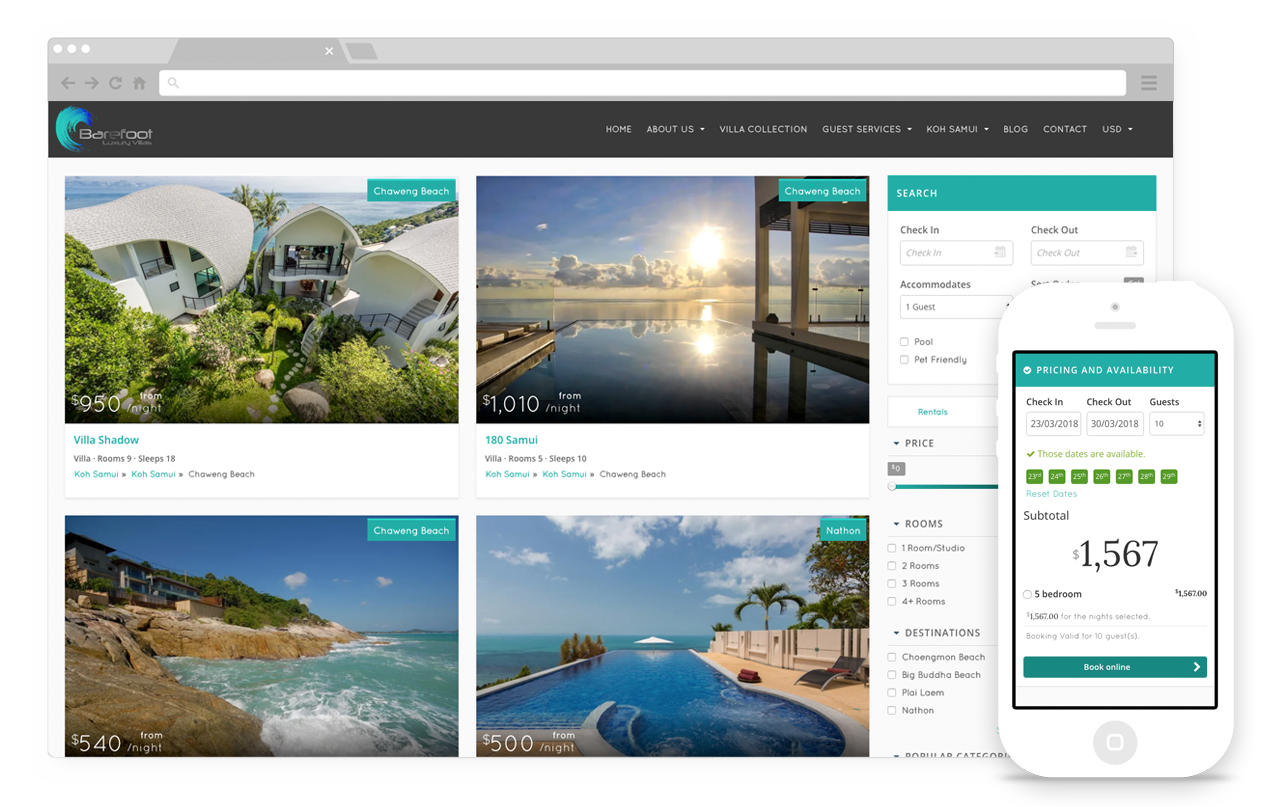 Import & sync properties from multiple property management systems
Under the hood, we use state-of-the-art API integration software to pull and sync data from multiple property management systems, allowing you maximum flexibility to fit your existing business.
Just a few of our happy customers