Welcome to our first 2020 bi-monthly newsletter, that replaced the weekly "Smarthosts" newsletter.  This new series of newsletters keeps our industry partners updated regularly and hopefully provides a macro view of the trends, some deep dives into companies or sectors of interest.
Please note this newsletter was written a week ago and is already out of date with respect to the detail on Coronavirus.
What's happened this year so far!
To say it's been a roller coaster would be an understatement and much is shown in the trends section below. So much has been written on the first topic so be careful with links as everyone has an opinion! Most of this was written a week ago and even in this 7 days period the world has changed.
CORONA VIRUS: This has overshadowed absolutely everything in the last month.  If you don't know how to wash your hands or how now to meet and greet people or keep your distance, you may well have been underground in a nuclear bunker for a few weeks.  Although there is humour attached to this and we all need some light in this dark tunnel, it is a serious matter and affects the short term rental world, with questions, cancellations and plans either cancelled or put on hold. Many countries are now in lockdown as people fail to obey the advice and the infections increase. Take heed of the advice.
OTAs approaching the issue via Force Majeure (Booking.com) and  Airbnb (Extenuating Circumstances), except Airbnb are now focused on getting bookings through ranking according to best cancellation terms and foregoing 3% owner fees (not sure what that means to those who absorb that) and offers of coupons for later date bookings (that may hard to manage!).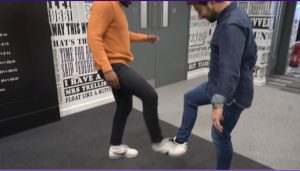 We will not comment on whether the media is not helping the situation or whether this is as serious as some people contend and leave it to the experts and its containment. This is a link to a map that shows a map on a website that tracks the outbreaks.
Also, all cancellation terms are all being questioned. Force Majeure, local govt advice and individual T&C's are all involved. This is the early Airbnb approach. but we understand have changed their stance in the last few days. Our colleagues, clients and friends with businesses in Asia and all EU destinations have all witnessed significant downturns in business and are restructuring accordingly.
This video we have found very useful to understand the challenges, the virus and the dangers.

FINANCIAL CONCERNS: Much of this is covered below in Notable Trends below but the urban scaling by numerous short term rental companies combined with Corona virus is seeing a lot of fallout and will in our opinion continue throughout 2020.
VACASA LAYS OFF STAFF: The end of last week, a VR Unicorn announced layoffs as a result of the Coronavirus. VRMintel as usual has covered the US development with aplomb. Well done Amy!
GUESTY SUED. TECH SYSTEMS AT RISK? Just this last week, we were all surprised to see NYC sue Guesty an Israel based PMS provider, but with NYC offices. As a premier partner of Airbnb and with a business model that could be considered to share in the profits, using a booking commission model, we will all watch this one closely.  Legal processes are expensive and if full manager and owner activity disclosure is required then it may set precedents. Not good news for tech supply companies, who do not govern their clients business practices.  Could they also sue the payment companies too for accepting payments from these bookings?  Does this see greater enforcement of identifiable licenses in advertising/booking? NYC document links found here.
GOOGLE TRAVEL: It's here and for many in this industry it's becoming a problem. We have seen Booking come off the feed, Airbnb go onto it. We have seen the valuable brand reviews information supply moderated and we are witnessing more main search page dominance and hard-earned organic searches being pushed below the fold. The net effect is one of discontent and confusion across the industry. The net effect is that Google is now being challenged in the EU by several OTAs and organisations. In a letter, Google is once again being accused of using the overwhelming dominance of its search engine to launch and promote its own services to the detriment of existing players.
THE TRIPADVISOR RENTAL BUSINESS is for sale: This article rounds up the news on the potential divestment. I think most rental businesses used to have an appreciation of "holidaylettings", "Niumba" and "Flipkey" brands, but since the consolidation and reorganization, the whole business has lost its way. Maybe it simply needs better management and strategy!
Notable Trends
"Luxury Rental Isolation Chambers" seems to have been in vogue as a marketing tactic.  This is a bad idea within the crisis period and poor advice as people would need to travel often from high-density urban areas.  We do predict that domestic holidays will be the most popular in 2020 and those more isolated independent accommodation holiday offers will seem attractive as the virus subsides. Airlines and airports whilst much cheaper could pose health risks with al that close proximity to other people who may have been anywhere beforehand, plus being quarantined in a hotel or cruise ship doesn't sound ideal. Independent accommodation and car travel seem most likely!
Traditional vacation rental stay duration hasn't changed much. In the UK they still hold at circa 6 days and is the USA there is little change over the last 3 years as evidenced by this report from VRMIntel. This is another reason as to why the industry really needs to differentiate its accommodation nomenclature.
Niche sites are breaking new ground: This trend actually requires a few pages of its own and we are in the process of working up a post to be published soon. This article by James Burroughs of Rentals United covers this topic. Travellers habits are changing and the "experience" buzzword has been with us for a while. People visit places, seldom purely for the accommodation, but for the destination and the activity. If you have a few minutes try this article entitled "You're not just binge watching Netflix. You're having an experience"
With the growth of OTA's first-page dominance and Google Travel now pushing organic listings below the fold (shame on you Google) there is a concern that the margins will be hammered further by the larger corporations and guests will be the eventual losers. What the global OTA sites cannot do is FOCUS on experiences, real local information, activities and personal involvement. Whether this is Italian language-based, surf based, pet-friendly, aggregated specialist cottage companies, community sites etc it requires deeper knowledge and information provision which allows for direct guest interaction and pricing advantages.
Natural and voice search, in theory, can assist in the discovery of these niche sites and long-tail organic search terms are the name of the game. Maybe Google hadn't considered that!
ID verification and guest vetting is seeing more and more interest especially with remote entry, but the big news is Airbnb with its promises and also one of its patents, that purports to check people via social media. Now you know that drunken night out with numerous postings was not such a good idea! At the end of last year Airbnb also promised to vet all of its listings within the next year due to the scams, fraud and poor experiences many encounter.

There is no doubt there are scammer and gamers in this industry and they wreck it for others. This lengthy expose in Wired has been covered a few times, but highlights the levels to which people will go to.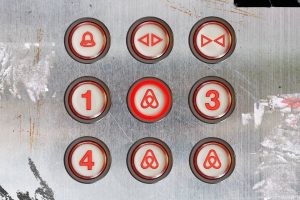 Business Intelligence has to be the next wave of investment: AI, machine learning and simple interpretation from multiple data sources in a big data environment are essential to compete and for locations to plan accordingly.  We have just witnessed Airbnb, Expedia & TripAdvisor agreeing to share data with the EU.  Buzzwords in the industry are currently "Revenue Management" and "Dynamic  Pricing". This is not new and has been addressed in the hotel world for many years.
Many agencies will use multiple advertising channels to derive business: Social channels (Facebook, Twitter, Instagram, Pinterest etc), Use PPC on Google or Bing, undertake regular email campaigns, plan special offers, use loyalty programs and much more. We see many companies offering tools to assist these activities.  Dynamic pricing tools such as Beyondpricing or Pricelabs, or direct email campaign management via MailChimp, or tools to assess occupancy, pricing and visual representation of regions such as AirDNA and Transparent.  All require correct targeting and budgeting but all require analysis of the metrics and results. With so many specialities and increasing pressures consolidated and actionable data is not always available and agencies and managers seldom have the time or staff to study the results and create actionable insights.
Just when we thought the Internet and all its smart tools were helping this famous quote comes to mind:
Half the money I spend on advertising is wasted; the trouble is I don't know which half." John Wanamaker (1838-1922)
Nervousness around the investment climate. This early year report from a number of VC's is an interesting read and one part caught our eye from Maria Karaivanova, principal at Madrona Venture Group when asked what will be the most pressing issue facing the tech industry in 2020? 
The first half of the year, it will continue to be the fallout from the WeWork debacle. Many companies that are taking on financing without a clear path to profitability will take a pause to focus on building sustainable business models.
and Jason Stoffer, partner at Maveron when asked: What will be the most pressing issue facing the tech industry in 2020?
We'll suffer a painful hangover from the over funding of companies — the "SoftBank effect." This will lead to more unicorns that will either be bought or recapitalized at valuations far lower than their last private round. NOTE: Not long after Maveron partook in a $25m raise with The Guild (see link below)
There is no doubt that all eyes are on this sector and with recent news on several fronts may show a self-fulfilling prophecy. These announcements in the last few weeks have illustrated some of these businesses' issues:-
These are predominantly urban results not the more mature and sustainable traditional vacation rentals. These are not immune to some form of new releases that are questioning the direction of the businesses however as Eric Breon, the founder of Vacasa has moved on and just last week Scott Breon left, with questions now being asked over strategy and direction.
For those curious as to the fastest growing and populous cities in Europe (and no doubt for those who are in local council positions), Transparent has produced a really interesting report.
Contrary to this, money is still flowing!
No doubt more consideration is being given to how money is invested and the margins, plus plans and management are being more closely scrutinized. M&A will be more important in these uncertain times as explained by Simon Lehman in this article on the new and excellent PillowTalk Media site from Abode-PR.   SykesCottages who saw a sizeable acquisition to the end of last year continues to roll up new companies into its growing inventory such as Pure Cottages and a number of others. Also toward the end of 2019 WhyHotel saw a $20m investment.
Profit and Technology first: An article again by Simon Lehman of putting profitability first and really understanding you need technology to grow and even survive. We love this!
OUR TAKE: Quite simply the traditional market is more stable and despite all its moving parts and the oft need to improve property qualification, predictability and flexibility this mature market is still growing and size of operation improves marketing opportunity in a world where Google is ripping the rule book apart for all.
Urban markets have come under much more pressure as the number of players has grown so rapidly and this has caused competition at the initial lease procurement where sustainable and predictable margins are vital.  Add in the city vs Airbnb ongoing litigation in many cities worldwide and this exacerbates the problem. Airbnb is constantly fighting these battles and had some EU success, particularly in France where it does not now need a real estate license, but this article does highlight many of its other issues.
Scaling quickly has been a tried and tested model, but clearly cannot apply to all industries. No army would storm beaches and conquer new territories unless they were well prepared, well equipped and had the relevant intelligence. The smart companies will ensure that its foundations and military are ready to win the next battle and eventually the war. It will probably require alternative strategies and a closer look at the asset lights models and alternatives.
"Unique" Products & Services
DATA: Even though Google is a real problem with its complete dominance of the Western World search its means it does have data. Hence tools like thinkwithgoogle can offer insights on travel and many other data sets and regular information feeds.
TAX:  For our US readers some consolidated tax information may be helpful
Quotes we're pondering
This one is more a diatribe and shows how people are a) milking the coronavirus situation and b) are rather dumb!  The rich as preparing differently
"The new coronavirus knows no national borders or social boundaries. That doesn't mean that social boundaries don't exist. "En route to Paris," Gwyneth Paltrow wrote on Instagram last week, beneath a shot of herself on an aeroplane heading to Paris Fashion Week and wearing a black face mask. "I've already been in this movie," she added, referring to her role in the 2011 disease thriller "Contagion." "Stay safe."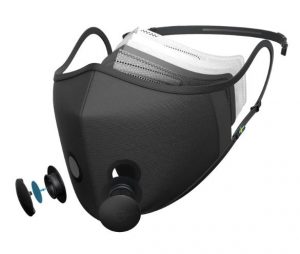 Ms. Paltrow did not pose with just any mask, unlike, say, Kate Hudson and Bella Hadid, who also recently posted selfies wearing cheaper, disposable masks. The Goop founder and influencer of influencers instead opted for a sleek "urban air mask" by a Swedish company, Airinum, which features five layers of filtration and an "ultrasmooth and skin-friendly finish."
Never mind that the surgeon general, Jerome M. Adams, begged people to refrain from indulging in mask mania on Twitter last weekend. Priced from $69 to $99, the Airinum mask, which has been popping up on Instagram stylistas, is sold out on its website until April. (The MoMA Design Store, which carried the mask, is also sold out.)"
Comments