Welcome to our July newsletter, that replaced the weekly "Smarthosts" newsletter.  This new series of newsletters keeps our industry partners updated regularly and hopefully provides a macro view of the trends, some deep dives into companies or sectors of interest.
Keeping it Short for Summer
We are fighting to keep this newsletter short. We know that the summer is not the time when managers typically have time to relax. Guests are arriving in droves, managers are continuously firefighting and everyone but the support businesses are there to enjoy themselves. Add to that the most recent EU heatwave and we expect not only temperatures to rise but also the number of problems and guest pressures.
---
What's happened in July?
The big noise from our perspective is the continued tech roll-up and the changing fabric of the eco-system, or should we call that "shifting rental sands". This is all being driven by big investments from across the pond!
The big one was Vacasa who acquired Wyndham Destinations.  The transaction makes Vacasa the largest property management service provider in North America's vacation rental sector by revenue, though Vacasa also manages properties in some locations outside of North America. The report in Skift mentions 23,000 properties and in the next year, the company believes it will generate more than $500 million in net revenue on gross bookings volume more than double that.
Note: This looks like $1bn in gross bookings and Net Revenue of $500m. or 50% margin! With over 23,000 properties that's 43.5K average gross bookings and $21.5K net revenue off each property. If the company charges 35% commissions this seems impossible. Surely expenses (2000+ staff etc) means the net would be closer to $50m, not $500m? Sykescottages (see below) turned in $15m net revenue but charges less commission and fewer properties. Looks like there may be some errors or some unusual accounting representation!
Turnkey raised $48 million in funding, bringing the total amount of capital raised to $120 million. TurnKey plans to use the funds to expand into new US markets and to package its technology for homeowners and small vacation rental managers. No mention of international!
Sonder, although not traditional VR and urban focus is worth a note due to the size of the raise, at $225m, making it a Unicorn valuation and 8,000 properties either renting or in the pipeline. Compare this to the announcement from SykesCottages one of the worlds biggest VR companies with 16,000 properties, including their recent acquisition of their New Zealand inventory. This is a hot and getting hotter space. With increased inventory hitting cities, expect even more pushback and inspection of many companies activities. As Phocuswire says this month "Raise Big or Go Home"
SykesCottages which employs more than 630 staff, saw  EBITDA rise by 43 per cent to £12.6m in the year to 30 September 2018 on the back of sales which climbed from £37.5m to £52.1m. Assuming 15,000 properties in 2o18. A few backs of envelope rounded numbers here: That's £3.5K per property or £850 profit per property (EBITDA numbers). With such large volumes, these are a good example of a scale operation on generic properties. At a guess then that's an average on £18-20K per property and 22-26 weeks bookings per property.
Greater Sum Ventures who is rolling up enterprise-level PMS systems in the US is rumoured to be making headway in Europe and an acquisition to be announced soon. This will surely determine the effectiveness of a global plan, where the EU is a whole new market with many differences to US approach, pricing and management. With disruption comes opportunity. Read more about GSV's activities here.
The First Luxury Travel pass from Inspirato. Quoted as "a simple monthly subscription, the Pass removes the friction and annoyance of paying high nightly rates and allows for more frequent travel, at a greater value. In the coming months, we plan to continue to grow our portfolio of more than 60,000 trip options by adding new hotel partners from both well-known brands and also boutique hotels across the globe. The $2,500 per month pass allows for one active reservation at a time, but if that proves insufficient for your travel-binging proclivities, you can opt for the more robust Inspirato Pass 2 or Inspirato Pass 3, which allow you to book two or three reservations simultaneously, for $5,000 or $7,500, respectively. Reservations become available on the site one week in advance or further. For an extra $500 per pass, guests can unlock unlimited sharing privileges, allowing designated friends and family to book a trip."
Nice if you can afford it and the time and designed for those who live in a rarefied atmosphere. Read more here.
HomeAway and Airbnb are both using the London Metro paper to focus on Londer's. Airbnb recently took a double-page front spread, but what caught out eye was a HomeAway promo for making money from London properties. For a while, we have considered an urban push would assist their market growth and compete in the city space with Airbnb and BCOM.
---
Notable trends
PMS Wars
There is one clear and overriding trend in the industry and that is that the big are getting bigger. Not just the core OTAs but the VC interest in roll-ups of both management companies by the likes of Sykescottages and Vacasa, but as mentioned by GSV above, who are focussed on the rental software business.
A lot of words have been spoken about PMS systems recently. PMS is often a misrepresentation as these frequently have no operational function in terms of cleaning, maintenance, repairs etc, they are in fact Booking Management System or play lip service and have lightweight maid services included.
Just this month Matt Landau and Terry White published an article on the assessment of PMS systems. Although good at a small level assessment of a  few PMS systems, the task at hand is enormous, with literally hundreds of system in use across the planet in many languages. This is compounded by the needs of large managers being substantially different to small owners or managers. Rentals United also recommend a PMS using their quiz system and this in all fairness its a nice idea, but it has to be limited to their connections.
Now consider all the necessary evaluations to be 100% certain of a selection. This could come down to many criteria, such as connections to a specific merchant account or the capability to build in multi-tax and multicurrency models, allocation booking, fully flexible automation, dynamic and selective pricing across different OTAs or the capacity of the system to accommodate amenity criteria, different content modules to push to different channels. The list is endless.
BMS systems control the source data and are therefore fundamental to control of the workflow and money management and gateway to other services, such as hardware, door locks etc. Except with the high percentage of bookings made via OTAs, who also know this, these ventures need to control the system flow, which also means channel managers may be a target too. #
If a large % of the industry can be appropriated that channel to OTAs then extra products can be fed into the systems. Insurances (GSV are in this space) for example. Small to mid-size managers cannot afford to develop their own systems and will be a prime target, larger managers and supermanagers are all probably already creating bespoke systems and connecting directly to OTAs, who prefer the non-channel approach. There are also websites to add on to the PMS systems, but these are often contracted out as OTAs are a simple approach to monetise PMS systems. Why bother with the hard miles of helping organic growth, SEO, direct bookings and dealing with frustrated clients if you run a PMS!  Web builders will live off the APIs of these businesses but be the poor cousins.
The roll-ups of PMS systems and associated tech is a space to watch. The US industry speaks the same language, has a more aligned business model and from our knowledge pays substantially more for these services. There are others who have raised of course to compete and grow, Guesty and now HostnFly in France, raising $1om. Maybe they have an exit planned already!
Europe is waiting and any managers out there using a large company system may want to keep an eye out for the changes!
Niches
We are witnessing more niches appearing across the industry as the inventory becomes commoditised on OTAs and the discerning guest who may have considered wishes. One that took our eye is focused on the eco traveller market. With so much press and concern on the planet's welfare, the destruction of the forests, the oceans, the commercialisation of anything and everything to the detriment of the human race with it's only living space in the universe, true concern is welcome.
Although the site is called Kiwanohotels it does reach into lodges and rental accommodation. Still, in its infancy, it is run by an experienced team and is planning expansion. With a listing model approach, it may also be welcome to those who are somewhat fed up of paying OTA fees.
As stated on the website each profile showcases 8 eco-criteria across Architecture, Waste, Water, Energy, Food, Conservation, Guest Engagement and Housekeeping; plus a bonus. The 'Kiwano Seal' tab on each profile allows you to do your own green checks, providing you with the confidence that every hotel, lodge or villa featured is truly sustainable!

Global Tourism hits new highs
For our UK readers specifically but covers International data: Travel Tourism is on the up. We found this excellent Guardian article with great detail and a lot of information. The trend continues and the world shrinks. The article covers history, statistics, problem areas and more.
Missing that human touch?
This is a great and humorous short article on Travel Tech and is too much being thrust on us.
---
Unique Products & Services
The Who's who of Vacation Rentals is regularly trotted out and always has an editors slant, so we were impressed by this list and blog post from Padlifter.  As a service, this site is building a massive data inventory of this sector's players and can be useful to the industry. Unlike Capterra a commercial (read paid) entity and weighted to those who have the biggest marketing muscle, this is a large and independent collection.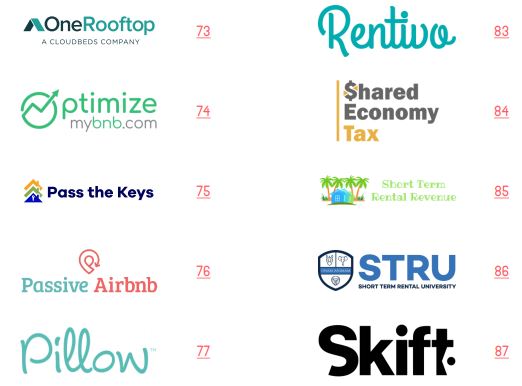 Padlifter is the world's largest marketplace of short-term and vacation rental service providers. Find products and services, both locally and globally, that simplify your life, enhance your guests' experience and make you more money.
23 Games You Can Play On Alexa That Are Perfect For Parties Or Just Passing The Time
If your Amazon Alexa in your property and its raining or cold outside, suggest this link! Hours of amusement!
---
Quotes we're pondering
Asking guests not to mention Airbnb, a very common one and a question this time on a forum:
I've had a little over 15 guests now and I wonder if they might take it the wrong way if I ask them in the check-in message: "Don't mention its an Airbnb please!"

I'm not actually allowed to Airbnb but its good money. Thoughts?
---
Let's give something back
Rentivo Triathlon. Charitable Concerns – Donate to great causes!
Here at Rentivo, we are always concerned that businesses can do good, but may also inadvertently do damage. Like many people worldwide we have witnessed an increase in homeless people on the streets of many popular destinations. There is research being undertaken to understand this in more detail, but the word homeless, when your business is established to assist people to make money from their second homes, does not seem entirely correct. We would like to put something back into the pot specifically to help some of these people.
Marc Ribail our commercial director already spends some of his spare time bi-weekly to cook for the homeless of Barcelona. He is now preparing himself for a triathlon in October for charity to support this cause. This is Marc just finishing one of his training events: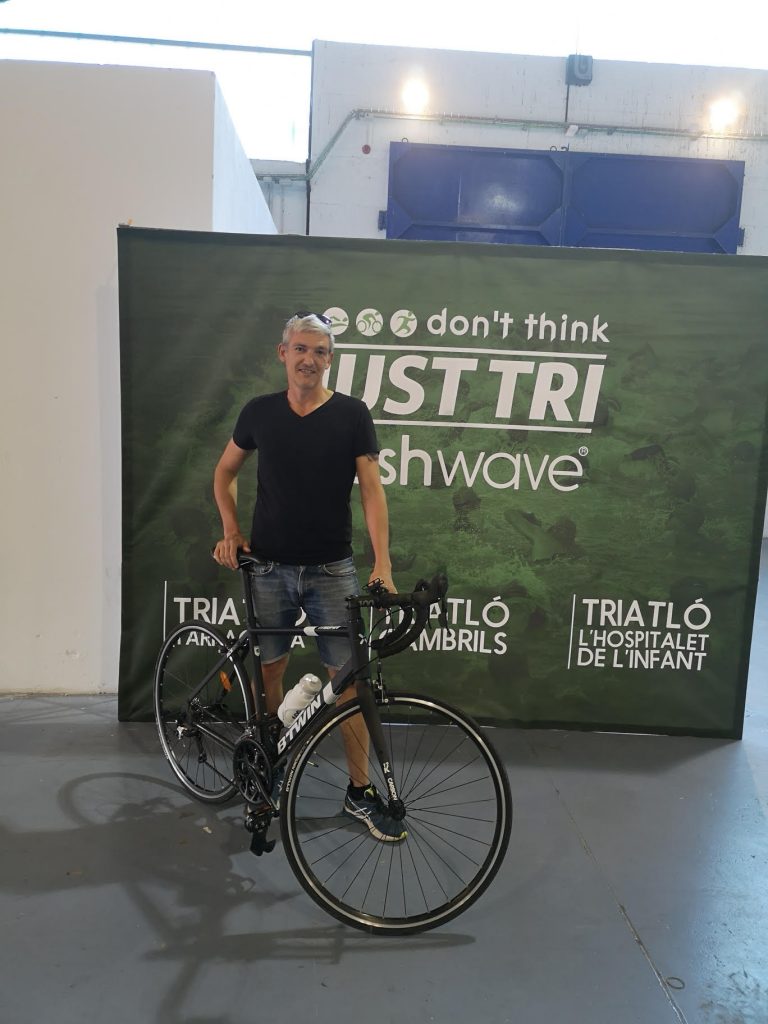 You can check the event out here, which takes places on Oct 6th this year in Barcelona: https://www.barcelona-triathlon.com/
We will release the donation and more information in the next edition.
Comments