A Press release from Australia caught our eye this week.
"The town where OTAs are considered as deadly as the crown-of-thorns starfish"
The release (shown below) highlights the increasing awareness that is leading to more challenges faced by the OTAs. As if the urban growth stimulated by Airbnb and the issues revolving around housing and over-tourism is not enough, regional and traditional Vacation Rental destinations have now highlighted more concerns.
Tourist boards or organizations are established to promote the destination they represent and ensure that local and national government support is co-ordinated.  Many if not most are not supported by government funding and hence there is a need to ensure that there is every opportunity to both raise funds and save money wherever they can.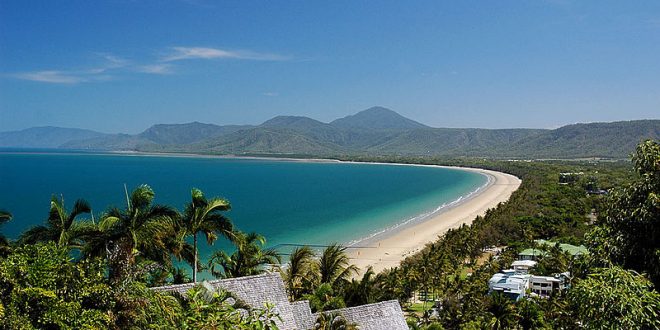 Most tourist authorities we researched online, perform an information service and a paid listing opportunity in the traditional manner for accommodation and other services, without any real-time availability, pricing or online booking. This sounds like the perfect solution for those owners and managers that want a cheap direct contact solution. Particularly good for managers who can place an advert and offer an enquirer hundreds of options. This may have been satisfactory 10 years ago, but the industry and guest habits have changed. Guests now expect a seamless experience and gravitate to sites who offer this and the OTAs are the prime candidates. The tourism sites lack technology and conversion opportunity but often have high traffic numbers.
The tourist board sites often only have a fraction of the available properties, so the single advert becomes a negative element and owners are less likely to pay if they see such a poor return as guests gravitate to big brands and larger selections with real-time information and booking capacity.
Good or Bad? More business less reinvestment?
There is an argument that OTAs bring more business to many regions and no question that cities have benefited or been overwhelmed, but cheap airlines are more responsible for elevating regional destinations. The global economic situation and development of alternative accommodation have also seen a rise in rentals and more pro-active marketing and price competition. The game has changed and more investment is needed at a property level and a destination experience level. The latter is best handled through local groups and pro-active campaigners, not individuals or nameless corporations.
The concerns are being seen at a local level and reflect on the fees which are taken by OTAs from both the supply chain and the guest. This charge can be 25%+ but unlike a direct booking or one being made through a tourism site this money is not being re-invested locally but is heading offshore. As tourism boards become increasingly aware that a substantial amount of money is heading away from their coffers, you can be assured they will be looking at ways to control or redirect the booking channel.
The other concern is loyalty to a destination too. If a booking is made on an OTA, guests will be subjected to intensive remarketing and this is not necessarily the same destination! No wonder this is making headlines and tourist boards will be looking at how they can use their traffic and membership to offer guests a better experience and price, plus see their destination reinvesting in the local infrastructure.
The Press Release below explains the Port Douglas thoughts!
Port Douglas misses out on millions of dollars each year.
"It rivals the crown of thorns starfish as the greatest threat to this area," said Gerry Ireland, co- founder and Director of Port Douglas Direct.
"This year, community Port Douglas will miss out on over $20 million. These are the fees paid to OTAs [Online Travel Agencies] by the Port Douglas accommodation businesses. Sadly, it doesn't stop there as this figure is increasing at around 8% each year." "Over the past ten years, more than $180 million has headed offshore. $180 million!" "That figure should shock everyone in this region, because we are 90% dependent on Tourism, and, previously, this revenue stayed within the Port Douglas region before the OTA's emerged 15 years ago"
When visitors book online through an OTA such as Booking.com, Wotif, Expedia, HomeAway or Tripadvisor, resort managers are hit with a commission that can be as high as 25%. These OTAs are owned by multi-national corporations, so the fees go overseas, thus stripping the local economy. "The problem is that no one is even looking at this issue. No one is taking responsibility even though tourism towns like Port Douglas are being damaged every day. From the local Douglas Shire Council, Tourism Tropical North Queensland through to the Queensland and Australian Governments – none has made any attempt to understand or do anything about the damage caused by the syphoning of tourism funds from Australia," said Mr Ireland.
Mr Glenn Smith, co-founder and Director of PDD, is frustrated that the Australian Tourism Data Warehouse (ATDW), established in 2001, has not led the way to keep the tourism wealth in Australia. "If it is this much for Port Douglas, do the maths and work out how much is being lost around this country. Every tourist region suffers because ATDW has not lived up to its responsibility". "Port Douglas cannot wait for ATDW to do something innovative and useful. Port Douglas resort owners can't wait for ATDW to lead. The technology of the ATDW is years behind the times so that's why we bit the bullet, took action and brought these local businesses together to propose a solution – Port Douglas Direct."
Port Douglas Direct has been formed to operate as an overarching tourism and marketing company designed to provide benefits to property owners in Port Douglas. It uses the very best technology and collective marketing ideals to place the power back in the hands of the business owners. It aggregates many accommodation businesses into one strong business website and marketing arm. It will be known to the public as "Discover Port Douglas" when it launches later in 2018. Mr Ireland explains PDD this way: "Port Douglas Direct will operate as an umbrella organisation that provides marketing, technology and expertise to assist and educate the member businesses and in turn stem the flow of fund overseas. Using advanced GENKAN technologies, PDD will provide direct benefits to local resort owners.
"It's a project that should be operated by the local, council-funded tourism group, Tourism Port Douglas Daintree," according to Mr Smith. "Tourism organisations today need to generate increasing levels of funding, be self-sufficient and reduce the reliance on others. It's not just about destination marketing; it's also about understanding all aspects of the region's tourism needs and opportunities.
If this means setting up or supporting initiatives with the vision of projects such as Port Douglas Direct, well then it should get its hands dirty." On the 9 May, nineteen Port Douglas resort owners/managers attended a presentation on the Port Douglas Direct business model. They expressed great concern about the impact of OTAs and they were delighted to see something happening to prevent millions of dollars leaving Port Douglas and Far North Queensland on a daily basis. Mr Smith emphasised that technology will be the key to assist businesses retain funds from accommodation bookings for the benefit of locals, visitors and Australia. "This has implications for the whole of Australia. We are doing our bit by taking a lead here in Port Douglas," said Mr Smith.
#BOOKDIRECT
This very successful promotion may well see a number of supporting on and offline structures as time moves on; better websites, local collections, tourist boards upping their tech game and working together, plus more of a focus on experiences and niches pushing hard to carve out brands.  All are hard to cover at a global level and with sufficient detail. Perhaps there is an Achilles heel that will dilute the OTA avalanche.
Comments