A case study of how 50+ UK managers have "pulled together" and created a successful niche listing site to take direct bookings for over 12,500 properties. Here's how and why. Learn more and how you can get involved.
Do you belong to any Facebook or Linkedin groups, any social communities or specialist forums? If the answer is yes, then this topic may not only interest you, but it will help your business prosper, develop new skills and grow the value of your business!
All these social media sites rely on people working within the same environment, communicating, sharing knowledge, opinions, images and life's experiences. In fact, you are all working together to make a successful community platform, they help you connect at a distance, you feed them information and build an ever growing data set from which they make money.
Take a step back and look at how these Unicorns are monetizing their businesses. It's advertising, smart and targeted of course but it's not actually an intervention into your business life, but it does make tools available if you want to enhance the opportunity.
Advertising vs E-commerce
As we all know the rental marketing world has moved from "pay for a listing advert" to sitting "central park" in the money exchange and booking processes.  Imagine Facebook insisting you pay each time you share photos with family or want to exchange simple messages. Subscriptions are different to e-commerce (and may be introduced on Facebook) but it wouldn't be long before the community drifts to another company especially if it charges each time you act and then charges both parties for the privileges of communication each time.
The rapid transition from listing to e-commerce has caught many unawares and despite protestations, these marketplaces (as they are now called) are widely used as shown by one of our recent surveys.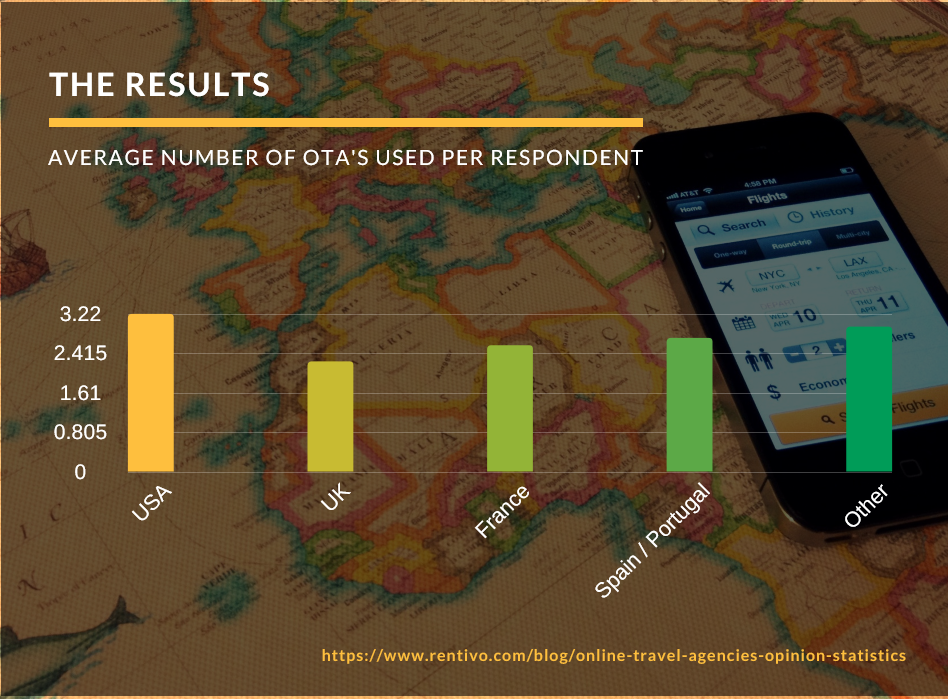 The downside to the e-commerce model is that it brings buyers and sales, but the customer belongs to the marketplace, and the customer data and associated intelligence are not shared with suppliers.
Working together is not new
There are many examples of people making a difference and history is rich in alliances and the mutual benefits of collaboration.
Sumofus.org is an online organisation of over 12 million people working to "stop big corporations from behaving badly"
Take one of the most well-known examples of global collaboration which is the International Space Station (ISS), which is the result of a partnership between 15 nations.
The dominance of supermarkets and super malls and now the internet has determined the demise of high street shops, where specialist knowledge and personal service were part of the fabric of society. This is part of the reason farmers markets were established and thrive in rural communities. There is only so much knowledge and individualism that can be online.
The animal kingdom is also full of examples where communities work together and strength in numbers is a major asset such as wolves.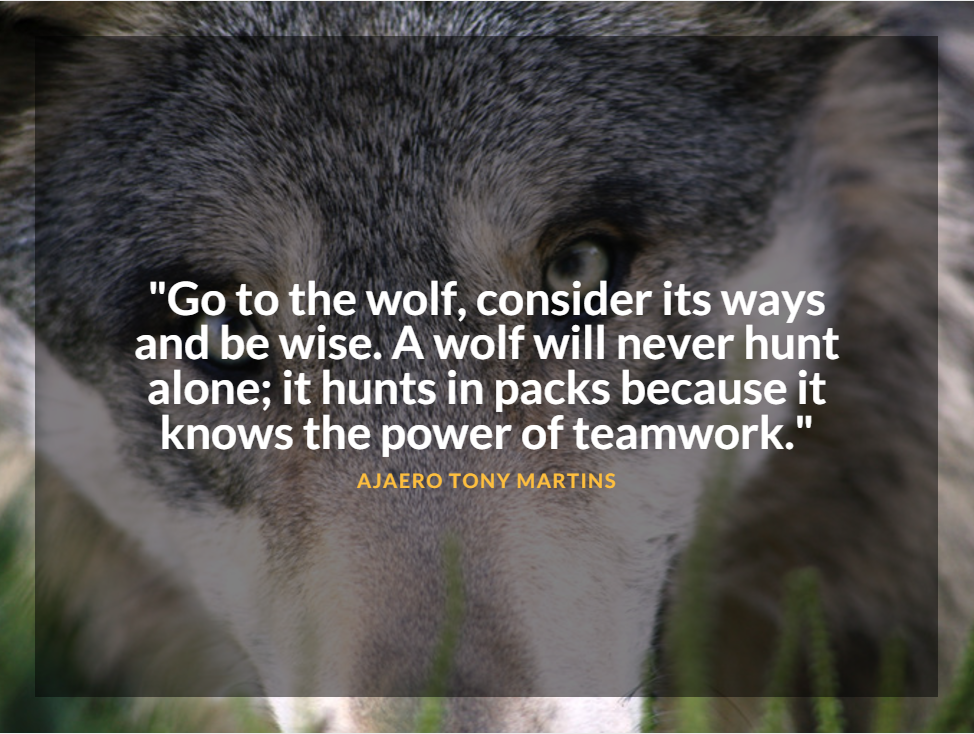 Wolves, despite their poor reputation from generations ago, have been recognised as a fundamental part of many ecosystems. Introduced back into the wilds of Yellowstone national park in the 1990's  they provided a wealth of benefits

There are so many analogies but one that comes through very powerfully is that making what may appear like a small change resulted in an unexpected cascade of benefits across a breadth of fauna and flora. If you want a great story of beneficial change and collaboration (humans and wolves alike) click on the link. This is the power of change.
Rental communities at work
There are communities at work all around the world for many reasons. In the rental world, they are generally resorts and small knit communities that have close contact and properties within a small restricted area. Resorts on the Gulf Coast in the USA for example, or timeshares that work together to help each other or perhaps caravan parks where 40% booking fees are considered greedy.
With today's technology, traditional managers now have a chance to work together on a competitive level and become their own localized or even National OTA. There are many hurdles as explained below but with the increased controls being imposed on inventory managers, growing brand strength and search domination, the writing is on the proverbial wall.
Case Study ~ Love Cottages
When 50+ managers decided to get together in the UK and create their own self-administered platform in the face of increasing online challenges, the seed was sown.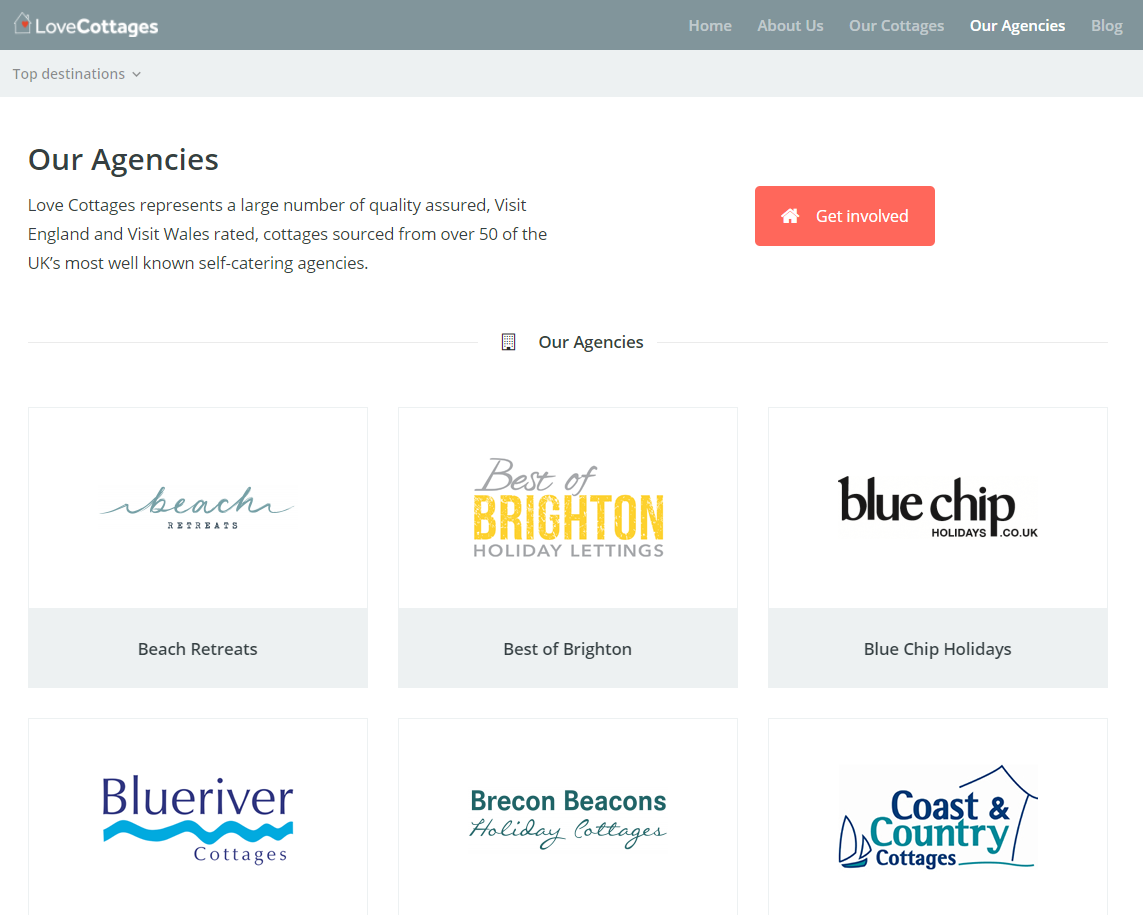 Love Cottages is a private limited company that has listings comprised of shareholder inventory and invited non-shareholder inventory. The business is run according to best practices, with an experienced board of directors, staff to grow the online opportunity and is run for the benefit of its members and is an evolving business. "By the people for the people" you could say.
Several months later and a lot of hard work, the project took shape. A lot of dead ends, some serious technical challenges and commercial discussions around the look to book route resulted in a working model that has since been adopted and remodelled by Rentivo as the technical partner.
This is a great example of what is possible if companies are prepared to share and join together.
The Wrinkles
There are a few!
1. This was never going to be easy of course. Rental managers tend to be entrepreneurs and hence strong willed, opinionated and determined! However, entrepreneurs spot opportunities and many already compete on other platforms, so why not compete on their own, but under an agreed direction. In this way, everybody leaves the party with a balloon!
2. Technology. Not all managers use PMS systems that can be integrated with ease. Some are not prepared to integrate for strategic reasons or cannot technically achieve it. Some managers are still in the process of upgrading and integrating with a PMS system and pushing into the new era of data management and getting to grips with the new world of rentals.
3. Data. Not all properties in a PMS have the same data structures, nomenclature, pricing structures and much more. There is no industry standard and this sometimes means compromises.
4. "Look to Book" and the processes to achieve this are as different as chalk and cheese. From a simple enquiry to instant book options with all manner of middle ground, the choices of guest & manager demands are changing and not all members would be expected to want identical routes.
Power to the People
With the power curve in a constant state of flux and with new and larger corporate players entering the market the opportunities to stand out become harder. This is not just marketing exposure it's the loss of guest interaction and dilution your own brand identity.
Love Cottages ensure each guest knows which company they are booking with, there are no extra fees and unfettered communication, the platform is a true cooperative.

At Rentivo we are very proud to be part of this growing group. None of us believes the OTA's are going away and they have their place in any marketing consideration, it's just how to best address this as part of your own strategy.
If the OTA's had remained as pure listing sites, perhaps opportunities such as these would not have arisen, but now they are part of the fabric, everybody is seeking a new direction and less corporate marketing governance. Perhaps it's time to mix it up a little and take back some control.
JOIN THE PARTY
If there are any managers out there who think this could be of interest as a concept in their own locality or wish to join the UK Love Cottages group please feel free to contact us and join our growing registry of managers.
Sign up here. We will connect you with the Love Cottages management.
www.rentivo.com/collab or use the Love Cottages contact page for  more information and direct connection.
Comments