Just this last couple of weeks, we have seen several business failures, two marketplaces and one channel manager and maybe more going south.
Vacasol, Leisurelink, Gloveler and now rumours of 9Flats in financial difficulty with channel managers stopping their connections (update – Wimdu is combining with 9Flats).
A sign of things to come?
Is this a sign of more things to come or a symptom of poor business analysis with companies unable to adapt to such rapid changes or underestimating the challenges.This may also be combined with a lack of understanding of the microeconomics of vacation rentals at board and investment level.
Many new businesses have entered the market due problems with renting a property, quickly and efficiently and have perceived a quick win based on simple technology and brand marketing. Just look at the story from the HouseTrip founder.

A company that raised $57m in 2011/12 but by 2014 was restructuring with staff redundancies.  Picked up for a song (no doubt) by TripAdvisor it had all the trappings of poor decision-making processes at the very senior levels. It does, however, start from a single man's vision: who was not enamoured by the route to a booking, founded the business. This is a synopsis of the early days. All you managers and owners who have been in the business for years will see that this had little if any USP's. There was a serious level of misunderstanding of the business at inventory level.
However as quoted by Jason Schuman in his great article on this space, investment is growing (quoting a $550bn market) and has a lot of newly funded players.
How long will these newly funded players survive?
Almost certainly there is unrelenting pressure on those with aggressive funding partners, demanding results from an apparently exploding market.
This industry has spawned endless new ideas, models and businesses all clamouring for attention.
These businesses range widely in speciality: from Airbnb only managers to electronic door locks, concierge services, aggregators, meta search engines, endless apps to noise awareness detectors and remote security systems. New ideas arise and funded businesses appear daily.  
In "booking central" however, the space has been invaded by any number of businesses wanting to manage the data, the money and the guest experience via control of the booking process. The biggest are guest facing with Expedia buying HomeAway for $3.9bn and Airbnb with a market cap of $30bn. Are they too big to fail? (The banks were bigger). They also have technology and acquisition infrastructure costs. Expedia losses widened in the first quarter 2016. due to integrations!
The hotel industry, bolstered by this apparent growth and the newly discovered traditional rental market, has also targeted this sector with examples such as Accor Hotels purchase of onefinestay.  The overall message is that the travel corporations are attempting to apply the same rules, processes and margins. This is however from a more resilient and clearly complex market and for fear of repetition, are 6m micro-businesses! Think Alibaba for rentals (we'll claim this idea now).
On the surface, this virgin market seems open to endless opportunities, perhaps fuelled by the PR machines of the Unicorns. Anybody involved in this business at the sharp end, will recognise the challenges of running cottage business industries with many global minutiae of differences. This is often at odds with corporate designs on monetising bookings and funnelling data into a single simple booking model.
In reality, this is akin to herding cats, which as we know is not easy! This graphic below illustrates well some of the issues.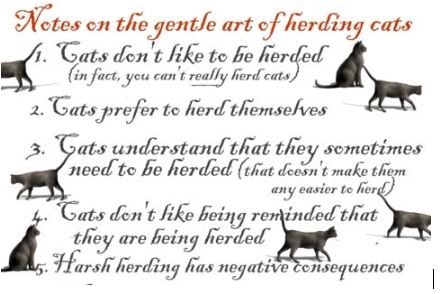 There is a huge amount of press coverage from hotels on independence, loyalty and re-marketing. This is late in their OTA relationships, whereas VR is flexing its muscles through microeconomic necessity early!
Is time running out for older booking & listing websites?
Checking the number of possible marketing sites is quite daunting. We can find over 500 for hotels and easily over 150 for rentals that can all be fed by channel managers. In the vacation rental industry, however, only a handful of brands seems to bring bookings, albeit with many other sites under their control: TripAdvisor network, Expedia (HomeAway) network, and Airbnb and Booking.com network.
Many of the older sites that could command large margins (up to 20%) are still trading but are losing brand strength, their technical structures are creaking and the huge marketing budgets are not available to them.
We predict that more of these marketing businesses will fail unless they refocus on niches.  Even merging these midi-OTA businesses is often strategically impossible as the inventory is often the same and combining platforms and sharing marketing costs do not provide relative increases in margin. These companies are being crushed by the big OTAs.
No names mentioned here for fear of accelerating their doom!
Channel Managers
On the surface the concept is easy. Take property information and pricing from a property management system or manually upload it and then send on to a marketing platform. Take a cut in the middle or/and charge for the service. As with all things in this business, there are major hurdles to overcome. A few are listed below:
Prices
rates are not often linear and have many variations globally on week and night structuring.
Availability
There needs to be a "source of truth" and this needs to be accurate at both ends of the chain. Rentals, however, are subject to many non-real-time data booking opportunities, which also preclude the current big noise guest demands of "Instant Book".
There are many channel managers and more appearing daily, they bill %'s of bookings or fixed fees per property, but they all want to send properties to the big 4 as these bring the most business!
The big question is who can herd the largest volume of the best inventory to the best and biggest OTA in the most technically successful manner, keeping data integrity and supporting the ever changing API's?  Plus keep their costs to a minimum.
Last year we posted a version of the London Underground map where fee stations applied.  These cannot keep increasing without challenging the rental economy and hence guest value proposition. The time has already passed.
The rental underground (fees at every stop)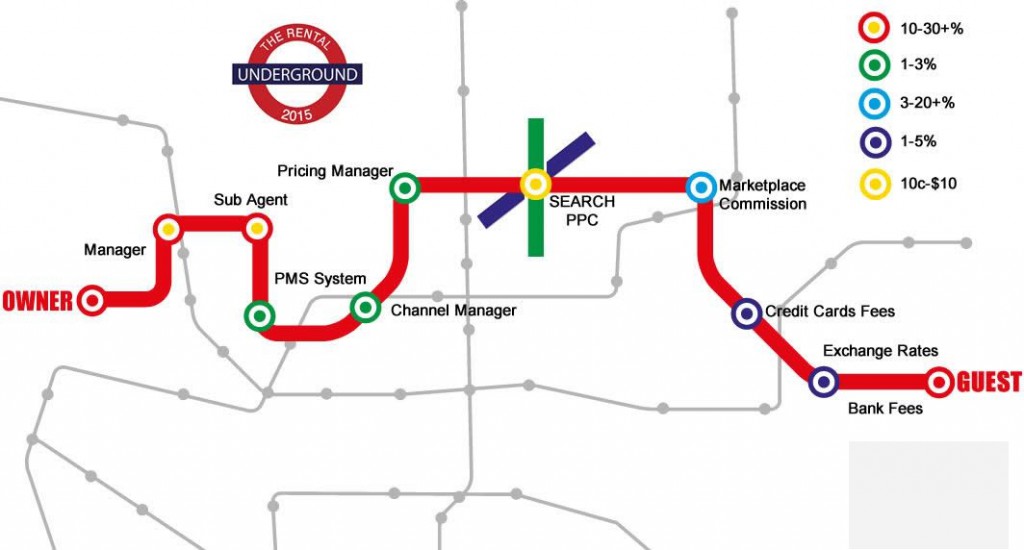 Data
Rentals are not as easy to market as hotels visually. Hotels have a single room but rely on the location, the services and communal areas. Rentals are whole homes often photographed by amateurs and with endless format variations and spread across the globe from cities to deserts.
This causes many presentation issues. Images need to sell the product, pricing is complex, now add in a thousand different amenity options and synchronising all this accurately with the marketing channels and the problems are obvious.
Now add in strict and necessary cancellation policies and the troubles are faced at both OTA and inventory end!  Neither can monetize successfully.
Not surprisingly the big 4 are implementing their own rules on many of these criteria, forcing inventory to comply as they control the guests gaze a high percentage of the time. As an example of this is Airbnb, who wish to impose instant booking, which will no doubt limit their current opportunity.
Low-tech businesses
Millions of homes still do not use systems that can exchange data. The hosts may not have the funds, the skills or the interest in connecting and if they do, the support and development costs can be significant for both PMS, channel management, payment solutions with added payment delays.
OTA Envy?
Do channel managers have "OTA envy"?  The channel manager witnesses the flow of money and will consider their importance in this chain. A channel manager taking 1% and an OTA taking 20% may see this as unfair. After all who brought the OTA the inventory?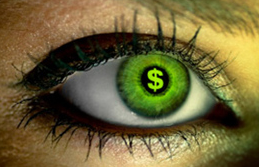 The main channel managers all serve the big OTA's which must account for the lion's share of all non-direct business. Unless very specialist channels are required (and these have data translation issues), extra distribution brings little rewards.
The combination of limited channels that bring business and all channel managers challenging for the same inventory without wholesale infrastructures such as hotels use, will illustrate that there are perhaps some concerns over channel managers long term stability.
There are also many challenges for channel managers, not least is connection stability, matching data and the moving OTA targets to gain more business by morphing constantly. Many readers will identify the smoke and mirrors and confused and tangled web that is data exchange.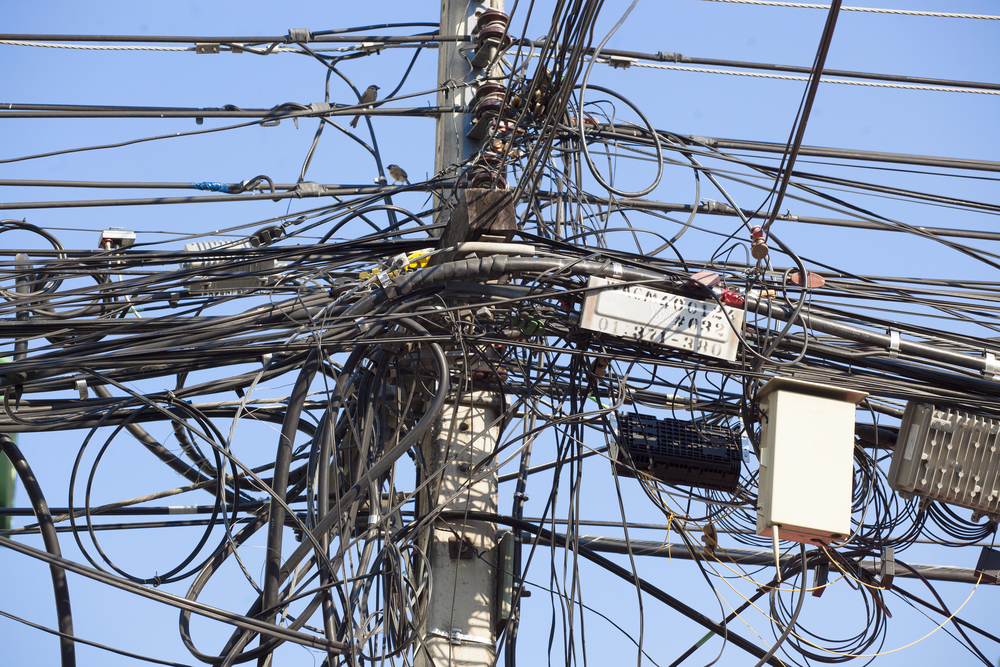 Channels are always looking at new booking opportunities, one that has yet to become mainstream from traditional inventory is via travel agents and tour operators, who will cover both accommodation and travel needs which brings a whole new meaning to risk analysis. All the OTA's simply do is act as an intermediary with no liability. Bolt in a tour operator with booking cash controls and the game changes. The industry has seen many major failures with some significant ones quite recently, such as low cost holidays.
OTA shareholders are not looking at the right numbers!
The booking chain is being heavily taxed already and there is much less money in the chain than the corporations claim to their shareholders. Brent Bellem, a former COO of HomeAway, suggested that HomeAway generates a 30x income/ad spend. We have contested these numbers for years. Sure the average income may have been $26,500 and the average spend circa $600. Three major problems shareholders:
Not all bookings came from HomeAway

Managers may take 20% commission, so divide this by 5 or even 6 for managers and the numbers shrink considerably. This was managed by limited listings and caused "leakage" and "leechage" to OTA's. Now the guest pays more.

Rentals have single booking opportunity, not fractional like hotels with other income streams. They are private homes often mortgaged and with relatively large overheads compared to 40 single rooms in a typical high footfall hotel destination.
Looking ahead
If we take a look at the world at large then there is trouble ahead for the VR world, for owners, managers, PMS, systems channel managers and yes, OTAs.
The internet has changed everything except base human nature. We all want to make our lives easier with sound value propositions. It is this that is at the foundation of the changes and drives the industry.
If a business is not reducing costs, speeding up process, removing administration, ensuring a cheaper and frictionless path to a booking it will either struggle to succeed or will unravel. There are more and more parts trying to be bolted into the system, each with incremental cost and often lack of compatibility.
The guest will pay (for a while)
The signs are that there are too many companies competing for the same business with too little concern for affordability.
The net effect is that the guest is being charged more for bookings via service fees and also prices are raised to channels that take commissions making the price for accommodation higher and reducing the price vs hotel arguments. Price Parity was a big issues but competition law is changing this too.
Our own internal research based on our surveys shows that OTA fees are very often covered simply by raising prices. The use of a rate manager becomes more redundant in this case, except when everyone raises prices! As many hosts and managers know an empty property is often more profitable than a low priced and occupied one! Some businesses and many prospective guests just don't understand this!
Trusting guest ignorance
"If the guest is dumb enough to pay, then let him" seems to be the developing attitude. This is only a long term model as long as the guest has trust, ease of use in booking and lack of knowledge on prices. Brands build trust and much or what we see online is based on well researched human nature (hotel research for example).
Losing brand trust, is easily possible in a rental business where the product is inconsistent and price can vary substantially. This can be see by various review sites:
Its only data!
With cloud storage and processing power under so much competition scaling is cheaper and cheaper. It only takes a standardisation of data transfer, freemium PMS's, secure peer to peer money transfers and fast access. Combine this well reviewed local brands, with solid inventory, to cause havoc and put great deals in the hands of guests directly.
Revelations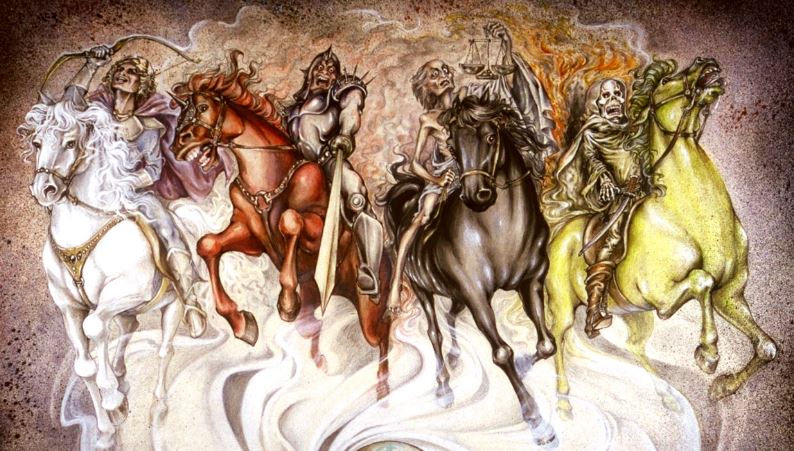 For fear of upsetting the religious amongst the readers, but the end of this decade could be the "Book of Revelations" for big margin brands, facilitated by technology, the very foundation that has seen so much corporate controls and gaming.
Establishing trust brands costs money, but also means a deep understanding of web e-commerce psychology: fear of missing out, best pricing, one step booking, mobile connectivity, cancellation options etc. This is the where the small businesses see friction. The large companies manage this well.
Remove this friction, give a guest seamless access to big data and the market opens up across the micro-business environment.
Where is the money to be made?
Or which VC's will be hanging their companies out to dry?
Following tech trends, this has to be a combination of freemium enhancements on smart base systems, automated direct re-marketing bringing low commission bookings with secondary "experience at destination" commissions.  Specialist niche markets that OTA's can never assimilate into a single model and collaborative groups.
Some say OTA's will dominate, and like hotels VR will throw in the towel. We disagree, we believe that VR can all expect more direct and seamless booking experiences to come, perhaps with low commission big brands enabling this, but collated with disparate data using open source connections. The bigger change will come with AI and "robots" removing guest the friction. It's hard to fool machines without emotion.
A new world… (A.I)
Imagine a world where you speak to your Amazon Echo or equivalent and merely ask where you can get the best deal on a particular rental and hosts are embedded in a global block chain of data. Artificial intelligence that bothers to find the best deal and does the hard work that we currently call "friction" and is time consuming and confusing. AI is seen as a threat of course which simply illustrates the potential power it may yet yield.
Computers can ignore messages that influence humans and compare apples and oranges, scouring, selecting and dealing, whilst you relax!
The best deal is nearly always direct in VR with little opportunity for wholesale margins, and with endless opportunities to promote benefits intelligently. Removing human perceived friction and keyboard tapping and the ecosystem will look very different. This is disrupting the disruptors!
The big boys are already circling with this technology, chatbots and the like and is the very beginnings of this new chapter. With all data being available somewhere and aggregated, there is a danger that simply being a middle man with a big brand is not going to be enough!
Will there still be people or managers doing the cleaning, answering the phone, fending complaints, winterising, evaluating and activating marketing opportunities, managing finance, doing photos videos, walkthroughs, review management etc? Absolutely, until we can replace these human tasks too, but that is much further away!
Are there rocky roads ahead?
Very much so and only those, lean, mean, technology sound businesses who understand the challenges will succeed. It's not enough to simply throw money at any of these businesses without understanding what is coming over the horizon.
We have redrawn the booking map for the end of this decade moving to the 2020's.
THE RENTAL UNDERGROUND OF THE FUTURE
Comments